During the month of September, we are kicking off our scholarship fund by raffling off FOUR sheds.
It's a win-win!  You have the opportunity to win one of FOUR 4 ft. x 3.5 ft. wooden sheds, while supporting our scholarship fund.  Raffle tickets are only one dollar, available for purchase at all Farm Supply locations.
It's a matching campaign, so every dollar you donate, we'll donate a dollar.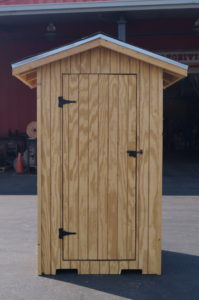 Last day to enter the raffle is Friday, September 30th.  Winners will be drawn the first week of October.
The sheds were constructed by FFA members during a summer camp at Cal Poly.
This scholarship is named in memory of Jeff Silva and Kyle Hubbard.  These two amazing young men were part of the Farm Supply team when they lost their lives.  They both had a passion for FFA, agriculture, and our community.  It's an honor for Farm Supply to award these scholarships in their memory.
Applications for scholarships will be available at Farm Supply in Spring of 2017.
Scholarship recipients will be awarded July 2017 at Farm Supply's Quiz Jam events at the Santa Barbara County and Mid-State Fairs.
For more information please contact Cara Crye at (805) 540-6109 or ccrye@farmsupplycompany.com
Thank you for supporting the future of agriculture!