Posts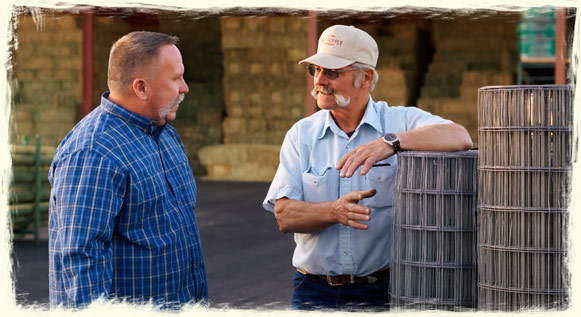 Whatever livestock or animals you need to house, corral or fence, Farm Supply has the materials to do the job right!
Brands
Bestselling
Products
Round Dowelled Post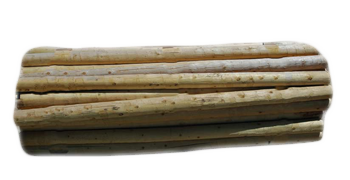 Round treated post that is the same diameter from top to bottom. It is also treated.
Dimensions: 5in W x 8ft H, 6in W x 8ft H, 4 in W x 8ft H, 5 in W x 10ft H
---
T-Post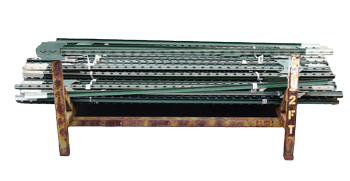 Heavy-duty steel stakes with a spade at the bottom are perfect for fencing in critters or keeping them out of your yard. These are available in green and white. Sized by height. 1.25lb per foot.
Available Heights: 5ft, 6ft, 6ft6in, 7ft, 8ft, 10ft*
*10ft is available only in a 1.33 lb per foot.
---
Garden Post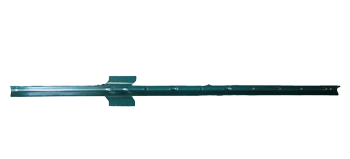 Light duty steel post great for gardens or other home projects. These have a green coating for weather protection. Sized by height.
Available Heights: 3ft, 4ft, 5ft
---
Corral Board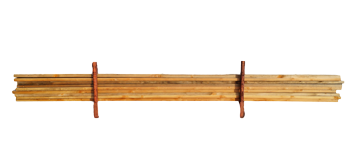 These boards are made from Douglas fir to keep from warping. These are perfect for the classic wood fence or complete your wire fence with a corral board on top.
Dimensions: 6/4in x 6in W x 16ft L
---