Lawn & Garden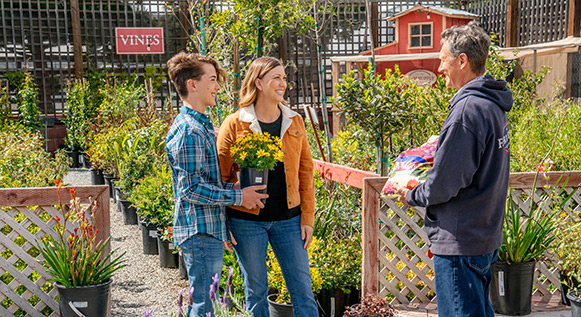 We believe there is a farmer in everyone. Whether you are living in a one-bedroom apartment growing vegetables in containers or planting an orchard on ten acres, our team of nursery and irrigation experts are ready to help you with any project – big or small.
For all your Planting and Irrigation needs
We are your one-stop shop for all your planting and irrigation needs! We have everything you need to create beautiful and thriving outdoor spaces. From installing a drip irrigation system in your front yard to planting your spring garden, you can always trust the quality of our products.
Nursery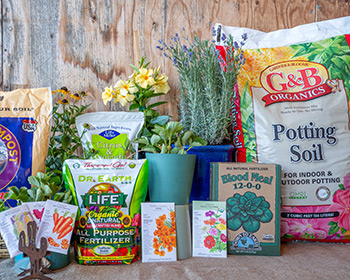 Visit our year-round nurseries at our Paso Robles and San Luis Obispo locations. For years, our team has been trusted by local gardeners and landscapers for our knowledge staff and quality products. We work with reliable growers like Dave Wilson Nursery, Armstrong, and Clearwater Color Nursery to offer a range of vegetables, flowers, trees, and more.
---
Irrigation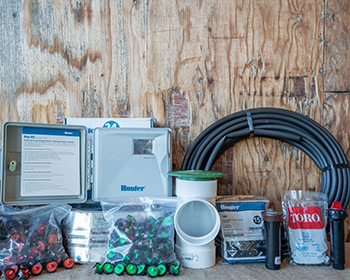 Use your water more efficiently with our irrigation products. We carry a wide variety of sprinklers, drip irrigation, pipe, and drainage products. Our shelves are stocked with some of the most popular brands in the industry including Hunter, Toro, and Rain Bird.
---
Garden Tools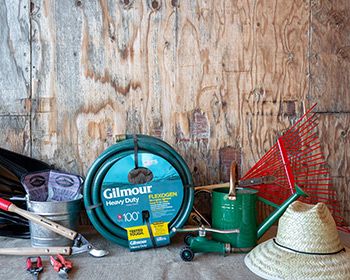 We have the tools you need for weeding, mulching, planting, pruning, and harvesting. The right tools will help you get the job done quicker so you can have more time to enjoy your outdoor space. We make it easy to tackle any project with an assortment of lawn and garden tools from brands like Bahco, Corona, and Felco.
---
Pest & Rodent Control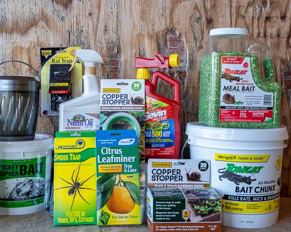 You'll find a full line of products dedicated to eliminating unwanted pests and rodents in your home, garden, or on your farm or ranch. We have a variety of liquids, baits, traps, and natural aides, to assist with your pest or rodent challenges. We offer top brands like Bonide, Monterey Lawn & Garden, Kaput, and Tomcat.
---
Our Trusted Partners