Pump & Well
For over 65 years, Farm Supply has been providing the Central Coast with strong, dependable pump systems. Rely on Farm Supply for ease of service and long-term satisfaction.
Since you may only buy a pump system once, our reliable service will ensure decades of dependable operation. Farm Supply offers the highest quality materials, including submersibles and booster pumps. We feature a full selection of galvanized plumbing, as well as above-ground and pressure tanks with a five-year warranty. Farm Supply can also install and service these superior pump systems, to ensure years of trouble-free operation and affordable, easy repair.
Hours
M-F 9:00am - 5:00pm
On call for emergencies 24-hrs
Including Saturdays, Sundays & Holidays
Services
Well Pumps
Tanks
Installation
Sump Pumps
Windmills​
Pressure Tanks

Brands
Bestselling Products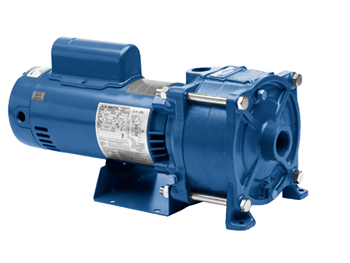 Gould Pump
Goulds Pumps is among the most widely recognized and respected brands in the global pump industry. With over 65 years of experience in valve development, design, manufacturing, installation and automation, Goulds Pumps continues to lead the industry in both mechanical pump design and the adoption of smart technologies.