Equine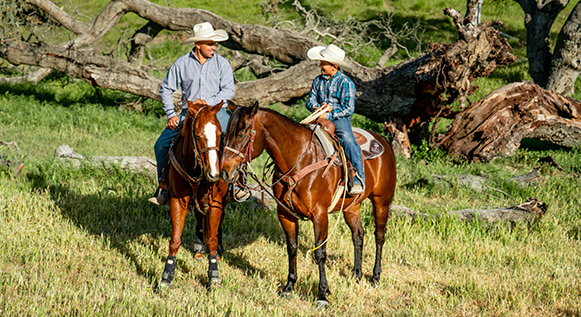 Whether you're a professional equestrian or a horse enthusiast, we have something for everyone. We work with trusted brands and suppliers to bring you the best selection of horse essentials, so you can shop with confidence, knowing you're getting the finest products available.
For All Your Equine Needs
We understand the importance of providing high-quality products for your equine companions, which is why we offer a wide selection to meet your needs. From feed and supplements to grooming supplies and equipment, we have everything you need to keep your horses happy and healthy. Our team is dedicated to exceptional customer service, ensuring you find the right supplies for you and your horse.
Feed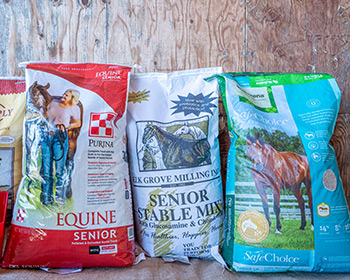 We prioritize the well-being of your animals. That's why we work with trusted suppliers to provide a wide range of feed options to meet various needs, whether it's for maintenance, performance, or special dietary requirements. You'll find brands like Nutrena Feeds, Purina, Elk Grove Milling INC and Farm Supply Equine Feed.
---
Feeders & Troughs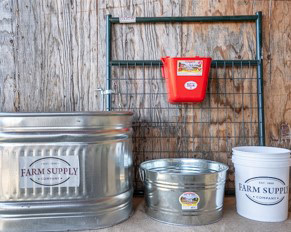 Having the right feeders and toughs is essential for any size horse operation. Our selection includes galvanized and poly water troughs, wall feeders, and automatic waterers all designed to ensure your animals have access to fresh and clean feed and water. We stock durable products from top brands like Behlen, Powder River, and Rugged Ranch.
---
Tack
Whether you're working on the ranch, exploring a new trail, or competing in the area, we've got your horse's performance covered. From headstalls and reins to saddle pads and stirrups, our tack supplies enhance your riding experience. You'll find quality materials from Weaver Leather, Equibrand, and Professional Choice.
---
Supplements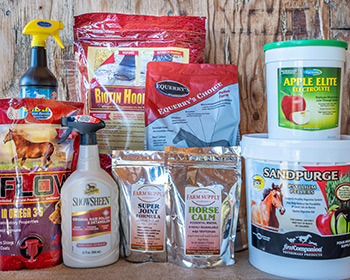 In addition to feed, we also offer supplements that help support your horse's overall health and well-being. From joint support to digestive health, we have a wide range of supplements to keep your horse feeling and performing at its best. We stock top brands like Farnam, Horseguard, Equerry's, Farm Supply, and Santa Cruz Animal Health.
---
Our Trusted Partners