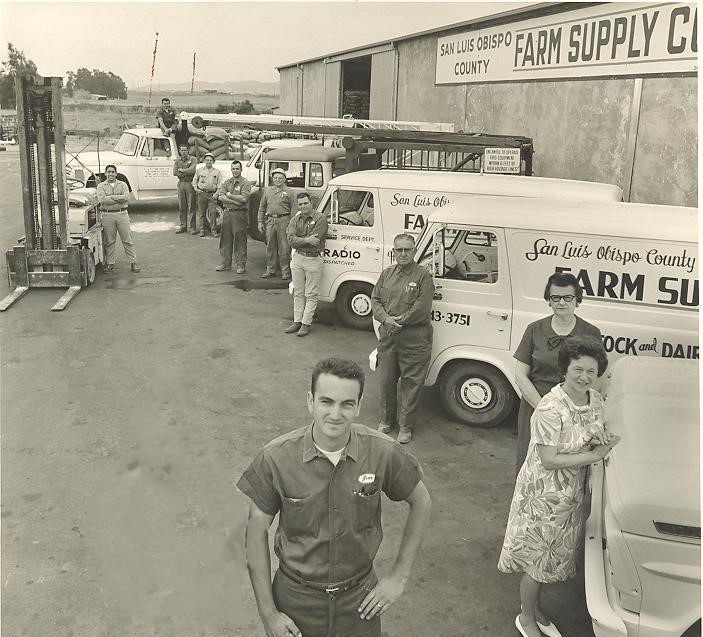 October is National Co-op Month! Farm Supply is proud to be a local agricultural cooperative with over 2,300 members.
For the past 70 years, Farm Supply has been driven by the passion and commitment of the Central Coast agricultural community, and that continues all the way through to our business model. Being an ag cooperative means that Farm Supply is owned by its members—our family of farmers, ranchers, and agricultural producers primarily located within San Luis Obispo and Santa Barbara Counties.
Customers can apply for membership and, if eligible and approved by the Farm Supply Board of Directors, can become a member of Farm Supply. It's a lifetime membership and connection to our stores, as long as the member remains in agricultural production and continues to shop at any of our five locations.
One of the most unique and beneficial aspects of a co-op is that members share in the company's profits through patronage dividends. For Farm Supply, that means every dollar spent is an investment back into our local agricultural community. Support from our members and customers is what powers us to give back. In 2021, in the wake of the coronavirus pandemic, we were proudly able to return more than $350,000 in dividends to our local ag community.
Farm Supply is one of more than 40,000 cooperatives of all types throughout America, supporting jobs that provide more than $25 billion in wages. Farming cooperatives, in particular, are making huge waves in the agricultural industry, as they directly employ 187,000 Americans in more than 8,000 locations, with a record $44.4 billion in farmer-member equity. That equity is why the cooperative model is so important to us—it means our farming community, which inspires our Farm Supply team every day, plays a crucial part in driving our business forward.
From irrigation equipment to pet supplies to clothing and home décor, Farm Supply has something for the farmer in everyone! So, whether you need to pick up farm, ranch, or home supplies, stop by Farm Supply this October and celebrate National Co-op Month with us.