When I asked Heath why he enjoys working at Farm Supply, his reply was "my specialty at Farm Supply is Archery,
which also happens to be my hobby and passion.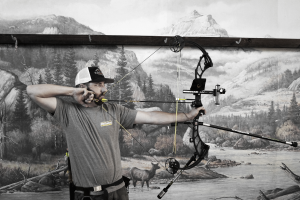 I take enormous pride in my work, when you love what you do, it's easy to do it!" Heath knows of what he speaks, as he has accomplished the following:
2014 Bow Hunter Freestyle State Indoor Champion
2014 Bow Hunter Freestyle Vegas Champion
2014 Bow Hunter Freestyle 2nd Place Team National 3d Championship
2014 Bow Hunter Freestyle 2nd Place State Field Championships
2015 Freestyle State Indoor Champion
2015 Bow Hunter Freestyle 1st Place Team National 3d Championship
2015 2nd Place Bow Hunter Freestyle National 3d Championship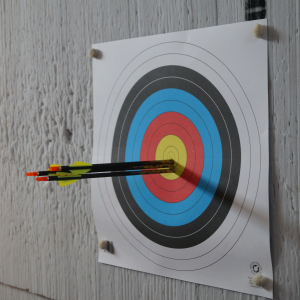 This resume gives him the shooter's cred to be our Archery Expert. This writer observed Heath doing what he does best, helping our customers. When I arrived in Arroyo Grande one morning, he was already deep in conversation with a customer, troubleshooting a problem with a bow. When I asked for a short demonstration upstairs in our shooting facility, he happily complied, starting to assemble his bow, only to be interrupted by his bes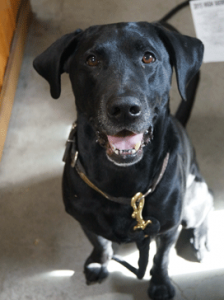 t friend, Memphis the Black Lab, laying in his water bowl." This is how he tells me I need to re-fill his bowl.", Heath laughed. I mention Memphis, because he is photogenic,  and Heath's hunting partner. As we proceeded upstairs for the shooting demo, Heath began explaining the nuances of archery to me, using words like "precision", "discipline", and "focus". He displayed all of that, as he quickly put three arrows into a target 20 yards away with his PSE Supra Bow. Heath also shoots a PSE Decree when he hunts. Both of these bows you can view on Farm Supply's website at www.farmsupplycompany.com.
Come by the Arroyo Grande Farm Supply in October to view our new inventory of bows, including Hoyt, Mathews, Mission, and PSE. Ask Heath about selected bows on sale up to $200 off. And don't forget to say hi to Memphis!