Feed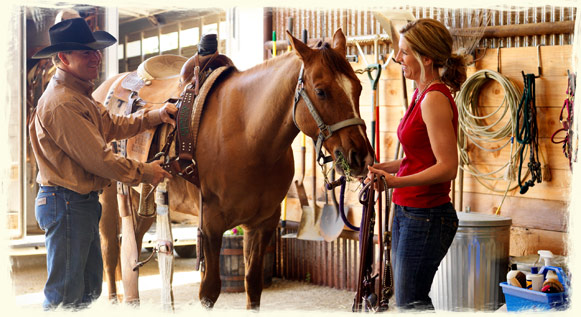 From foals to performance horses, Farm Supply has a feed for your area of discipline.
Brands
Bestselling Products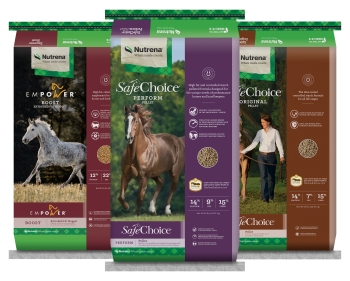 Nutrena
Farm Supply carries complete lines of Nutrena Horse Feeds, including the Safe Choice line. Nutrena Feeds focuses on precisely balanced nutrients for your horse's overall health.
---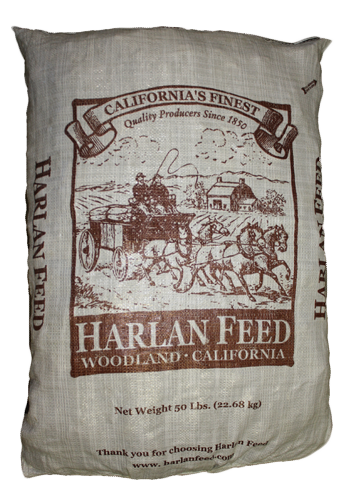 Harlan Feed
Harlan Feed has been producing quality hay cubes since 1850. At Farm Supply, you can find their Alfalfa cubes, Oat/Alfalfa cubes, or Alfalfa/Teff Grass cubes.
Bag Size: 50lb (22.68kg)
---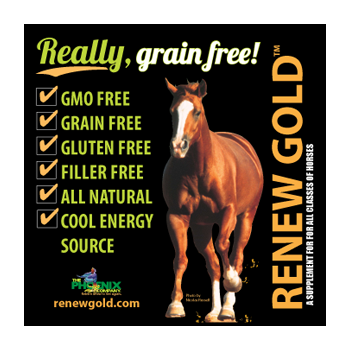 Renew Gold
Renew Gold specializes in a concentrated nutritional support using non-gmo ingredients. The custom blend of High Fat Stabilized Rice Bran, Coolstance Coconut Meal and Flax provide an energy dense formula without the high start of grains or sweet feed.
---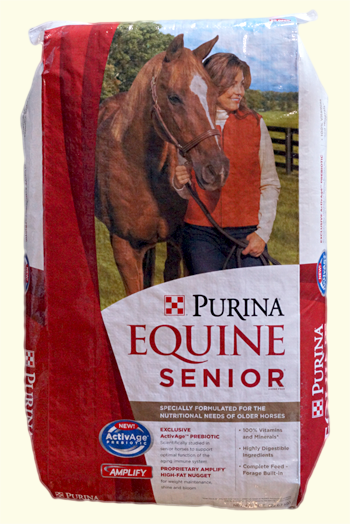 Purina Equine Senior
Specially formulated for the nutritional needs of older horses. Provides optimal support to a horse's aging immune system. Enriched with 100% vitamins and minerals, highly digestible ingredients and contains feed-forage built in.
Bag Size: 50lb
---
Stable Mix
Stable Mix is a complete pellet that meets your horse's fiber and forage needs. Available in maintenance, senior and performance formulas. 50 lb. bag or 250 lb. barrel.