Equine Supplements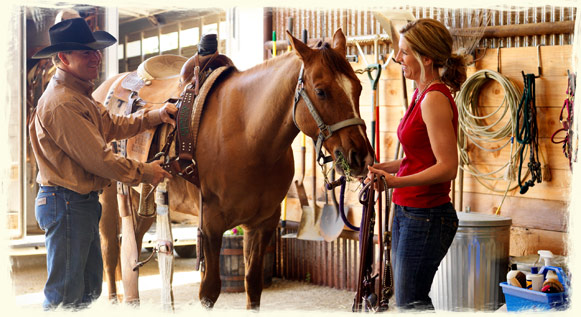 Nutrition is key when it comes to performance and the quality of life for your horse.
Brands
Bestselling Products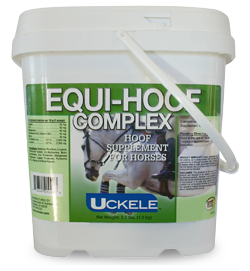 Equi-hoof Complex
Building and maintaining healthy hooves is essential to keeping your horse sound and performing optimally. Equi-Hoof Complex contains essential hoof supplements; vitamins, minerals and amino acids in higher concentrations to support cracked hoofs and strengthen hoof walls.
Net Weight: 3.3lbs (1.5kg)
---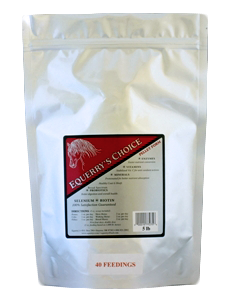 Equerry's Choice
This pelletized form supplement for horses is enriched with vitamins, enzymes, minerals, and probiotics to help with your horse's digestive track.
Net Weight: 5lb
---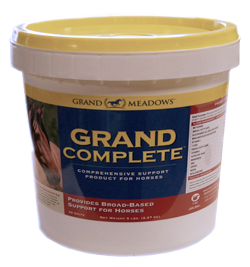 Grand Meadows Grand Complete
A comprehensive horse supplement. Contains a unique formulation of ingredients that target key areas in your horse. Helps maintain joints, hooves, coat, immune system and digestive track
Net Weight: 5lb
---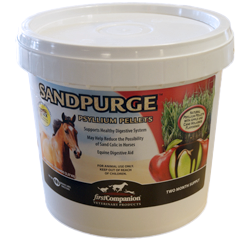 Sand Purge
Supports healthy digestive systems in horses. May help reduce the possibility of sand colic in horses.
Sizes: 5lbs (2.27 kg), 10lbs. (4.54 kg), 20lbs. (9.07 kg)