Events Calendar
Saturday, September 29th
Farm Supply Truckload Sale!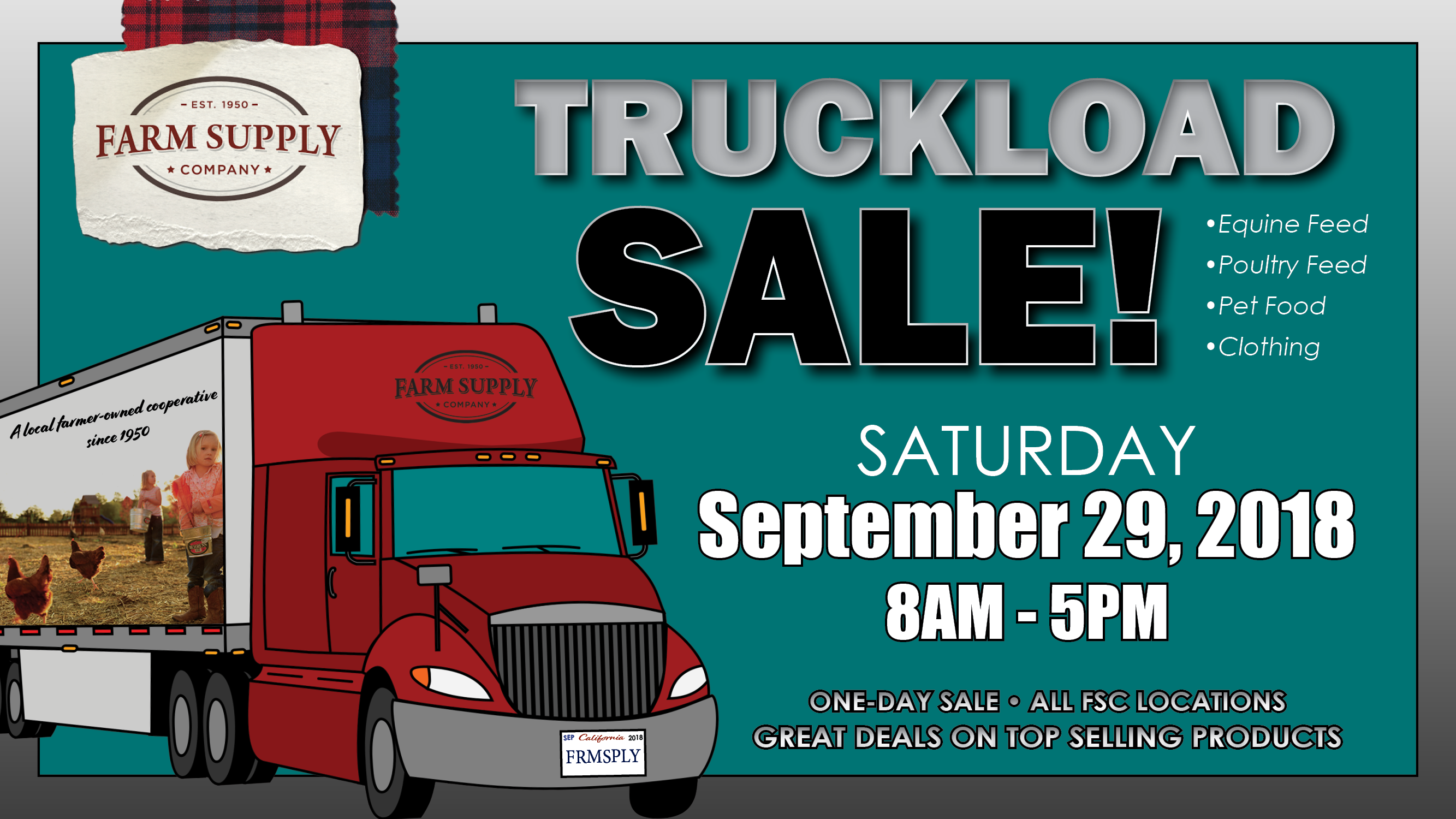 A Truckload of Savings Event! Join us on September 29 from 8am-5pm at all Farm Supply locations for incredible deals on top selling products. This one-day sale will include special discounts on equine and poultry feed, pet food, and clothing. Don't miss out! Save the date! We will see you on Sept. 29 at Farm Supply!
View More
View Less
---
Saturday, October 6th
4-H & FFA Scarecrow Fest!

*ENTRY FORM*
View More
View Less
---
Thursday, October 18th
13th Annual Great Pumpkin & Scarecrow Contest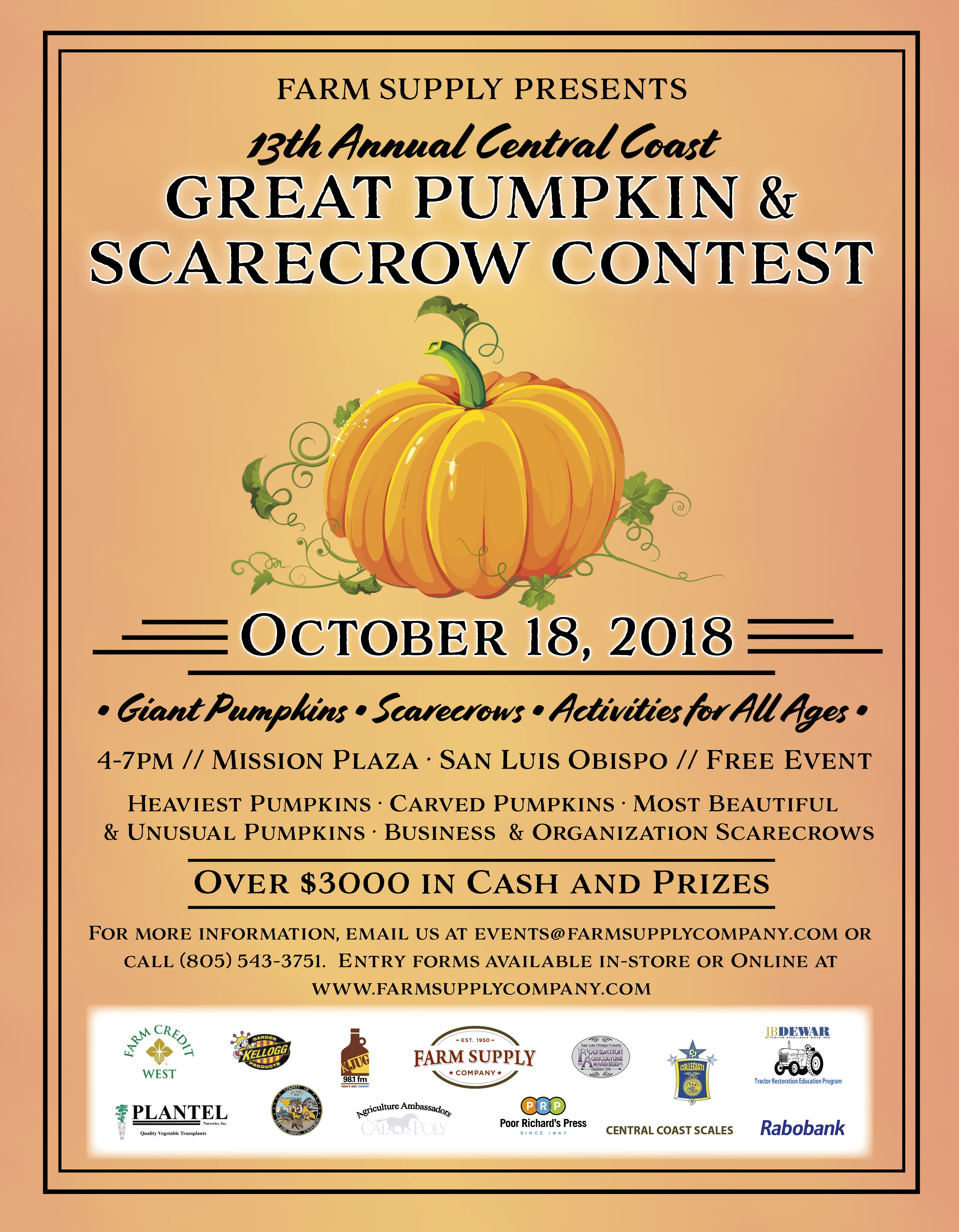 *ENTRY FORM
Click the link below
Deadline to enter is October 12th at 6PM.
QUESTIONS? Contact Diana Melero at dmelero@farmsupplycompany.com or 805-543-3751.
View More
View Less