Archery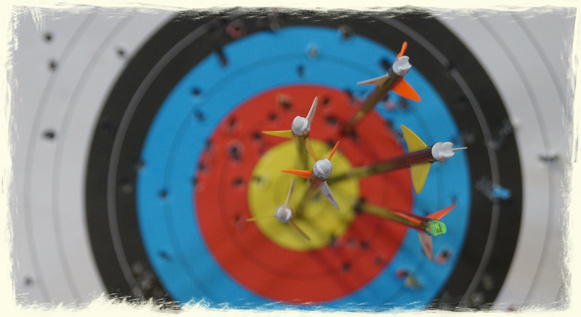 Located exclusively at our Arroyo Grande location, Farm Supply's Archery Department has everything for the archery enthusiast.
Brands
Ask Our Expert
Currently holding a world champion title, you can rest assured that Archery Department Manager, Heath Miller has the experience to best serve you and your equipment needs. From dedicated hunters to world-class target archers, we can answer any questions you might have to make your archery experience more satisfying.
Indoor Range
From beginner to higher skill levels, Farm Supply offers instructional help for all ranks. Our indoor shooting range is intended for our customers to perfect their shooting abilities and sharpen their target practice.
The range is open six days a week and available for all age groups. We hold youth archery classes every Wednesday & Thursday afternoon from 4:00pm-5:00pm, as well as private lessons, upon request.
To receive more information, contact our Arroyo Grande location at (805) 489-5514, and ask about how you can rent a compound bow for your lesson. At Farm Supply, we have everything you need to bring out the archer in you!
Bestselling Products
Mathews HTR No Cam
This multi-purpose compound bow is great for indoor target shooting or outdoor hunting. Its integrated system is featured to contain shorter, more rigid quad limbs, a less reflexed riser, twin stabilizers and a focus grip.
---
Hoyt Nitrum 30
This most advanced bow is made out of aluminum and designed for strength and stiffness. Contains rid torque with the ZT cable guard system and its adjustable sirshox arm provides optimal damper location. Its pro-lock pocket system is proven XTS pro arc limbs, all made potent by the smooth drawing, hard hitting Z5 Cam.
---
Hoyt Carbon Spyder 30
The all-new Carbon Spyder ZT is the strongest, lightest and quietest carbon riser Hoyt has ever made. Its ZT cable guard system neutralizes unwanted torque and its adjustable airshox arm provides optimal damper location. Available in three distinct configurations: 30 and 34-inch axle-to-axle configurations as well as the blazing fast turbo that spits out arrows at a real-world 350 feet-per-second.
---
PSE Supra Max
This compound bow contains a planar flex riser, raptor grip and mini-evo cams. It includes similar traits to the PSE Supra, and with improved accessories and shooting performance, makes it one of the finest target bows in the market.
---
Mission Flare
This lightweight four-pound compound bow is made for serious hunters who require a super-smooth draw, higher speed and more precision. The Flare also comes standard with noise and vibration damping technology, including string suppressors and d-amplifiers, plus a string stop.
---
PSE Decree
This pro series compound is created for the all-around archer! With a 35in axle-to-axle and a 6 ½in brace height its intended for the shooter who spends serious time on the hunt and on the target range. Designed with a new 3D structural riser, and HD Cam, it hits speeds up to 342 fps with a smooth draw and 80% let-off.
---
MATHEWS CREED XS
This compound bow features a compact profile with the forgiveness and accuracy serious bow hunters demand. It not only has a super smooth draw cycle, but also provides tack driving accuracy and a rock solid back-wall for shot-to-shot consistency.